rules
Note: some tweaks to the scoring system may yet take place.
Basically, you can select a team of one goalkeeper and ten outfield players. The players score points for sundry misadventures along the lines of getting sent off, assaulting members of the public, scoring own goals and bringing the names of obscure body parts into the vocabulary of the readership of The Sun, and you get the points for all your players, and the team with the most points at the end wins.
It is highly probable that there will be no official prizes other than the glory, unless someone give us something to give away, or decides that we're worth negotiating a zillion euro advertising deal with.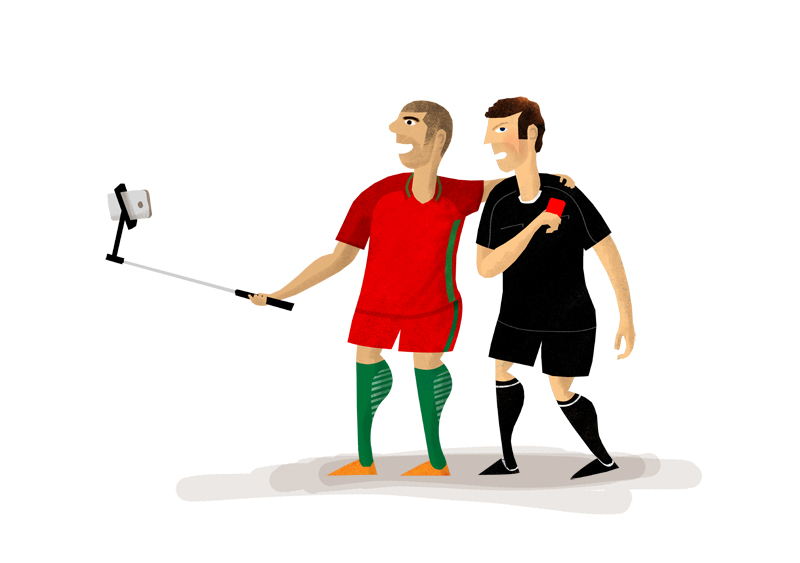 Scoring
match points
INDIVIDUAL PLAYERS
yellow card
8
second yellow card, or third yellow card if Graham Poll is refereeing
12
straight red card
24
straight red card received before kickoff
+12
any card received for simulation, dissent, timewasting, overcelebration, sarcastic applause, inappropriate clothing, fighting with officials, spectators or players on his own team, or similar
+6
... or if sent off after second yellow given immediately for protesting against the first yellow card
30
subbed off
2
or subbed off in the first 20 minutes
6
or sent on as a substitute and then subbed off again
10
or outfield player subbed off for a replacement keeper after the keeper has been sent off
10
clearly vomiting, urinating, or defecating on the pitch or immediate surrounds
6
having to leave the pitch because of a cut and coming back with a visible bandage around the head
4
any form of crowd participation involving a selfie stick while the game is in progress
6
conceding penalty kick
12
scoring own goal, or spectacular keeping blunder leading to goal
12
winning penalty kick by diving or otherwise cheating
10
winning free kick from which goal is scored by diving or otherwise cheating
10
getting opposition player sent off (including second yellow card) by diving or otherwise cheating
10
failing to score from penalty kick (open play or shootout)
10
failing to score from penalty kick using an unorthodox method (chip, pass, etc.)
+6
failing to score from penalty kick while wearing odd boots
+4
player scores a goal
-4
goalkeeper gets clean sheet
-2
goalkeeper saves penalty (open play or shootout)
-6
other spectacularly twatty on-pitch behaviour at the panel's discretion
10
ALL PLAYERS IN TEAM (starters and subs played)
each goal conceded
2
team fails to win a game that they were leading by 2 or more goals
10
team concedes injury time winner or equaliser
4
match points for cards, games and substitutions are subject to a multiplier to reflect the increasingly drastic consequences of twatty behaviour as the tournament progresses; team points only go to players who actually took part in the game. Definitive rulings on diviness and cheatiness will be made by the management.
group stages - x1
knockout stages - x1.5
other points
| | |
| --- | --- |
| team wins tournament | -20 |
| team fails to score a goal in the competition | 10 |
| team loses every game in group stage | 10 |
| player tests positive for banned substance (or misses test, etc.) | 20 |
| player walks out on squad or is sent home in disgrace | 20 |
| player announces immediate retirement from international football while team is still in tournament | 5 |
| player who has made previous announcement of retirement but has been selected anyway announces immediate retirement again while team is still in tournament | 10 |
| miscellaneous twattiness (e.g. fighting with press, admitting getting booked deliberately in order to get suspension over with earlier in tournament, being outed as a love rat by the tabloids). Awarded at the organisers' discretion for events with significant levels of (bad) publicity. | 10 |
| player in qualifying team suspended for the final | 10 |
| player receives retrospective ban for offence which should have received a red card but did not | 24 |
| player wins (or shares) golden boot award | -30 |
| fastest red card in the tournament | 20 |
| being Diego Costa | 50 |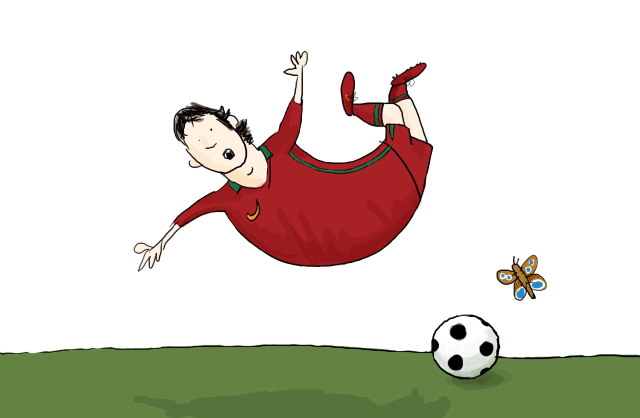 teams
Your team selection must include:
One and only one goalkeeper
At least one outfield player in each of forward, midfield and defensive positions (as defined in the official list from UEFA. Even if it's wrong.)
No more than three players from any one team.
No two identical teams will be accepted. First come, first served.
If a player you have selected becomes unavailable through injury before the tournament, you will get his replacement instead.
entries
Entry is free of charge, gratis and for nowt. We might only let you have one entry per email address, but since that is trivial to get around, we probably won't bother. We reserve the right to reject or delete entries at any point for any reason whatsoever, including but not limited to any apparent sexism, racism, homophobia, transphobia, trying to screw up the competition/site in some manner, spilling my pint, looking at my bird, wearing red shoes, voting Leave (I have an export business to run, ffs) posting gormless facebook updates about non-existent shirt bans, or chewing a brick.
The administrators' decisions are final, no matter how capricious or arbitrary they may seem.
Entries will need to be submitted and teams selected before the opening game of the tournament kicks off, i.e. 21:00 Central European Summer time (UTC+2) on June 10. We may extend entry beyond that a bit, with the restriction that you will only be able to pick players who have scored zero or less so far. If you miss the deadline, we will probably run this again for some other tournament, but you'll have to wait for that.